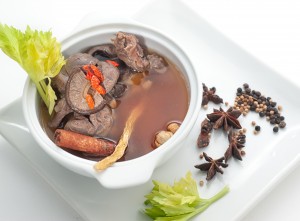 Living in a temperate climate, as we do in Melbourne, means we have four relatively distinct seasons. According to Traditional Chinese Medicine (TCM) living in sync with the seasons and your external environment is important for optimal health and wellbeing. Each season we're blessed with a variety of delicious and healthy fruits and vegetables. Many food products are commonly used in Chinese herbal medicine for their therapeutic effects, such as ginger, yam, dates and watermelon. Food is also viewed as medicine in its own right. What you eat, how you eat and how you prepare your food is therefore vitally important. The choices you make in relation to food and eating can have a great impact (good or bad) on your health.
During any or all seasons you can help yourself by eating a balanced, non-extreme diet with variety, choosing smaller amounts of good quality and natural (non processed) foods, and eating regularly, calmly, mindfully, and more in the early part of the day rather than late in the evening.
During the cooler months of winter it is important to support your digestive system and your overall health by ingesting more warm (temperature) and warming (nature) foods and drinks. The nature and properties of the food we eat can be enhanced by the cooking methods we choose to use. In winter it is best to minimise the amount of raw and cold foods and drinks you have, as well as ensuring you don't have too much salt. It is better to have cooked foods, such as baked or stewed dishes, and drinks that are either warm or at least room temperature.
Below is a list some seasonal and warming foods to include in your winter meals
Warming foods and herbs: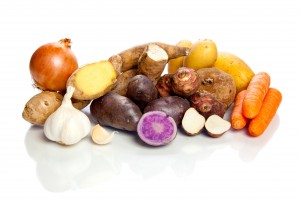 Adzuki beans
Anchovies
Anise
Bay Leaves
Capers
Cardamom
Cinnamon
Chestnuts
Chicken
Cloves
Coriander
Dill
Fennel
Ginger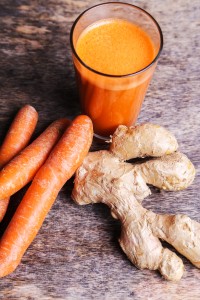 Lamb
Leek
Lentils
Mussels
Nutmeg
Pine Nuts
Prawns
Rosemary
Spring Onions
Sweet potato
Trouts
Walnuts
Vegetables in season in winter:
Artichokes (Jerusalem)
Beans (broad)
Broccoli
Brussel Sprouts
Cabbage
Carrots
Cauliflower
Celery
Kohlrabi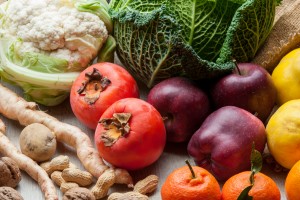 Leek
Lettuce
Onion
Parsley
Parsnip
Peas (snow)
Potatoes
Pumpkin
Rhubarb
Silverbeet
Spinach
Spring Onion
Turnips
Fruits in season in winter:
Apples
Bananas
Grapefruit
Kiwi Fruit
Lemons
Limes
Mandarins
Oranges
Pears
In winter it is generally good to nourish your Yin aspect with foods such as barley, turtle beans, mung beans, beetroot, kidney beans, millet, wheat germ, rice, seaweed, black sesame seeds, spinach and potatoes, especially sweet potato, as well as a small amount of the following animal products; oyster, flake, sardine, crab, clams, eggs, pork, duck, or beef.
If you're suffering from 'internal coldness' and your Yang energy is low, try including some of the following in your diet: cloves, fennel seeds, black pepper, ginger, walnuts, turtle beans, onions, leeks, shallots, chives, chicken, lamb, trout and salmon.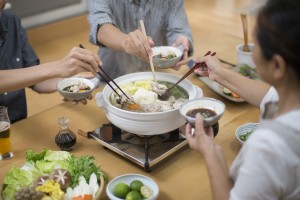 Winter is ideally a time to slow down and hibernate a bit. It is the perfect time to stay home, to spend more time cooking nutritious and warming meals, to enjoy your own company or to share with a gathering of family and friends. Delicious soups, stews and broths (or one of those infamous Chinese congees) are the obvious meals to enjoy in winter. In line with Traditional Chinese Medicine we even support having a glass of alcohol, which is warming and will promote circulation, stimulate your appetite and keep out the cold 😉
For more inspiration check out some of our winter recipes:
Asian Chicken Soup – combat the cold and flu with this medicinal soup
Ginger Tea – get brewing at first sign of a lurky
Home Remedy Cough Syrup
Lamb Rogan Josh – the perfect winter curry
Mushroom and Barley Pilaf – vegetarian goodness in a bowl
Quinoa Porridge or Quinoa with Oats – because porridge is THE best winter breakfast
Root Vegetable Soup – as yummy as it is colourful and good for strengthening the digestive system
If you'd love to learn how to make a good slow cooked bone broth we recommend this blog from Steamy Kitchen.
For a great read and more detailed advice on food and diet therapy we always recommend the fabulous book Food For The Seasons by Professor Lun Wong & Kath Knapsey (available at the clinic).