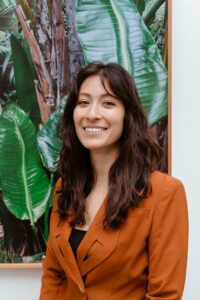 We are delighted to introduce you to you one of the newest members of the Gardenvale TCM team, Michelle! Michelle is an extremely passionate and knowledgeable practitioner that and we are thrilled to have join our team.
Michelle is a registered Acupuncturist and Chinese Herbalist. Michelle's commitment to incorporating both traditional and modern knowledge encouraged her studies of this ancient medicine where she completed her studies in Melbourne at the Southern School of Natural Therapies and participated in an internship at the Tzu Chi Hospital in Taipei. Along with her studies, Michelle has completed multiple internships with some of the nation's leading TCM practitioners.
Michelle's passion for traditional Chinese Medicine had begun at a young age, having grown up in a Chinese household and having lived in Asia for 6 years. Michelle practices with warmth and attention and approaches healing from an integrative perspective whilst continuing to grow and enrich her practice.
Michelle understands the body's ability to heal itself and is committed to working with patients to assist in harmonising their inner balance to support optimal health by treating the root cause of the issue. Michelle treats the body holistically, incorporating movement, meals and lifestyle habits into her treatment plans.
Michelle offers transparent and honest communication and provides a safe space of healing to all. She has a special interest in helping patients with neurological disorders, muscular injuries, chronic pain, menstrual irregularities, gut health, sleep and mental health.
For any questions as to whether Michelle can help with these or other conditions, please contact her here.
She is happy to discuss any health issues with you.
Michelle McNeill is available Tuesdays 1pm-6pm