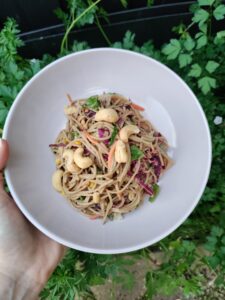 Soda Noodle Salad Recipe
This delicious Soba Noodle Salad recipe, courtesy of the amazing Margo White, is a must-try!
Ingredients
Noodle Salad
250g packet of soba noodles – boiled as per the package instructions
1/4 red cabbage finely sliced
2 spring onions finely sliced
1 bag kale slaw (you can purchase from Woolworths)
10 snow peas finely sliced
100g roasted peanuts
Optional: roasted cashews to top the salad
Peanut Sauce
1 garlic clove
100g peanut butter
60g rice wine vinegar
45g sesame oil
60g soy sauce
2 tbsp honey
Method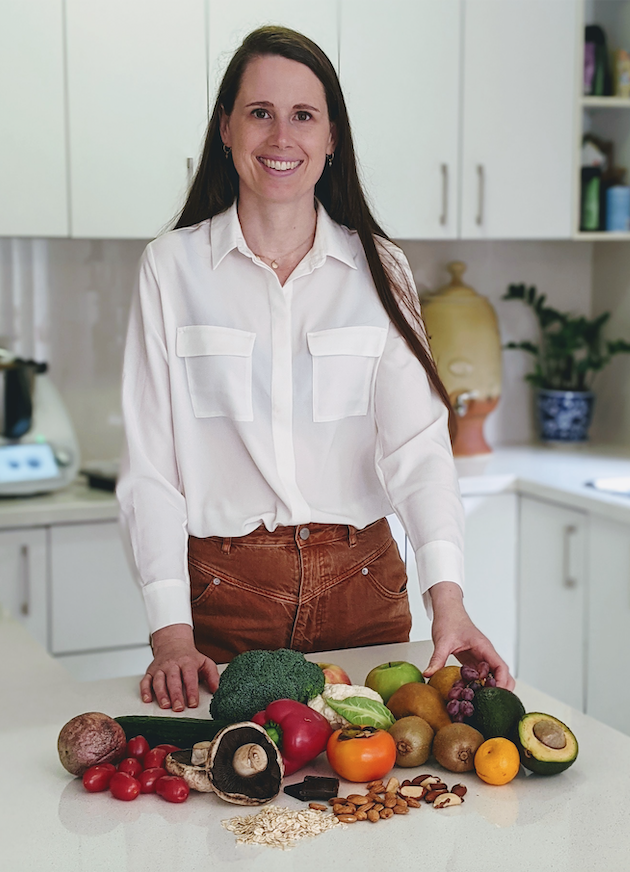 Place all raw vegetables into a large bowl
Cook your noodles as per packet instructions
Once cooked, rinse with cold water, strain and add to the raw vegetable bowl
In a separate small bowl, add the ingredients for the peanut sauce and stir together until smooth.
Add the sauce to your noodles and vegetable mix
Stir in the peanuts
Stir together and serve with roasted cashews
And lastly, enjoy your delicious Soba Noodle Salad!
– Margo
Click here to read more about Margo or book an appointment with her!