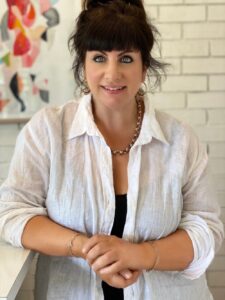 Lexi is a nationally registered Acupuncturist and Chinese Medicine Herbalist. She has completed a Bachelor of Health Science (Chinese Medicine) at the Southern School of Natural Therapies in Melbourne.
Lexi is also a qualified Holistic Kinesiologist and Counsellor and has been working in this field for the past 15 years.
Lexi was first introduced to the path of Chinese medicine whilst travelling through Asia in her early twenties, and was fascinated with its healing potential.
Now she shares her compassion between being a mum and a Chinese medicine practitioner.
Lexi is happy to discuss any health issue with you.
However, Lexi has a keen interest in providing help with:
Pregnancy care
Fertility support
Hormonal problems e.g. painful periods, menopausal symptoms such as hot flushing.
During appointments Lexi will address your concerns utilising a combination of:
Acupuncture
Herbal medicine
Lifestyle and diet advice
Counselling and Kinesiology
Lexi is available Tuesday & Friday afternoons for appointments.
To book an appointment click here
We look forward to working with you.