Liah Tsotros
Practitioner of Traditional Chinese Medicine
Bachelor of Health Science in Traditional Chinese Medicine
Member: Australian Acupuncture and Chinese Medicine Association
Registration: AHPRA registered Acupuncturist, Chinese Herbal Dispenser, Chinese Herbal Medicine
Practitioner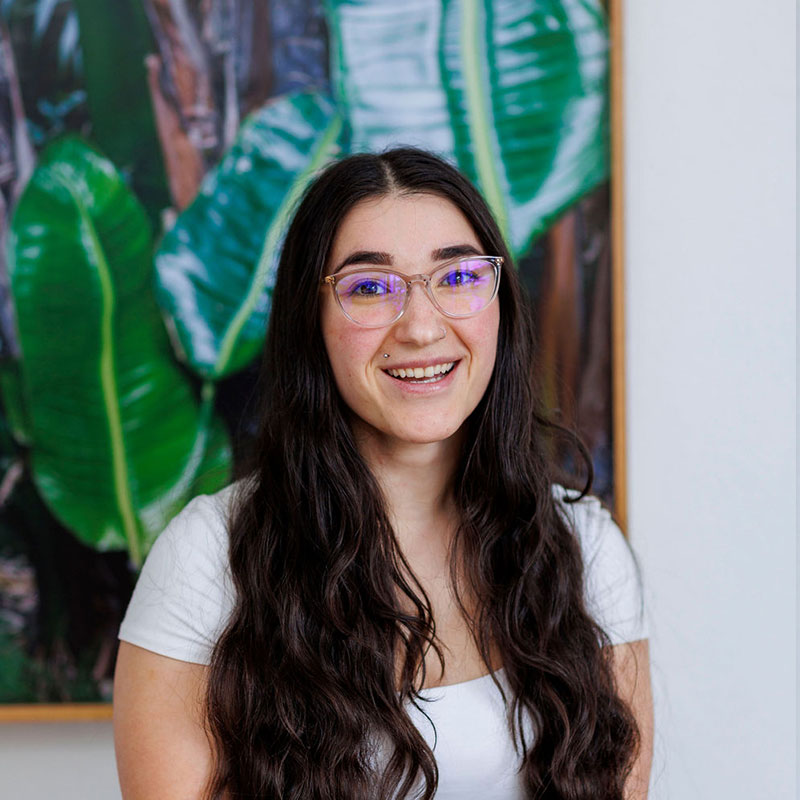 Liah Tsotros, a highly qualified Acupuncturist and Chinese Herbal Medicine Practitioner, brings a wealth of knowledge and compassion to her practice.
Holding a Bachelor degree of Health Science in Traditional Chinese Medicine from the Southern School of Natural Therapies, she is nationally registered through AHPRA and is an accredited member of the Australian Acupuncture and Chinese Medicine Association (AACMA).
Her dedication to understanding a medicine that spans thousands of years is evident through her continuous pursuit of education and skills. Liah has actively engaged in external internships and sought continuous mentoring from some of the world's leading Traditional Chinese Medicine practitioners.
Liah's approach to healthcare is rooted in the belief that the human body possesses the ability to regulate itself, and acupuncture serves as a tool to facilitate this natural healing process with minimal side effects. She collaborates closely with her patients to restore inner balance and sustain optimal health by integrating modern and traditional knowledge to address the root causes of health issues.
Passionate about various aspects of health, Liah is particularly dedicated to:
Women's Health and Fertility: Offering comprehensive support throughout all stages of reproduction, from the first period to menopause, and providing assistance on fertility journeys, whether natural or through IVF.
Cosmetic Acupuncture: Trained in both Chinese and Korean Cosmetic Acupuncture, Liah believes that the key to beauty comes from one's overall health. Aiming for you to not just look better, but to feel better too.
Pain Management: Addressing a spectrum of pain issues, from acute trauma to chronic pain
Mental Health: Regulating the nervous system to promote healthy emotional processing.
Immune Health: Offering preventative, seasonal, chronic, or compromised immune system support.
Gut Health: Strengthening digestion to improve energy, appetite, and bowel function.
Outside of the clinic, Liah prioritises her physical and mental health by engaging in a combination of martial arts and strength training, self-care, exploring new recipes and solving puzzles.
Liah is available for consultations on:
Monday: 9am – 1pm
Thursday: 1pm – 6pm
Liah is dedicated to creating a safe space that is accessible to anyone and everyone who might be needing support. Her gentle and patient-centred care can help you achieve and maintain your optimal wellbeing, offering personalised and integrative treatments.
Warm regards,
Liah Tsotros (BHSc)
Registered Acupuncturist, Chinese Herbal Medicine Practitioner and Dispenser.