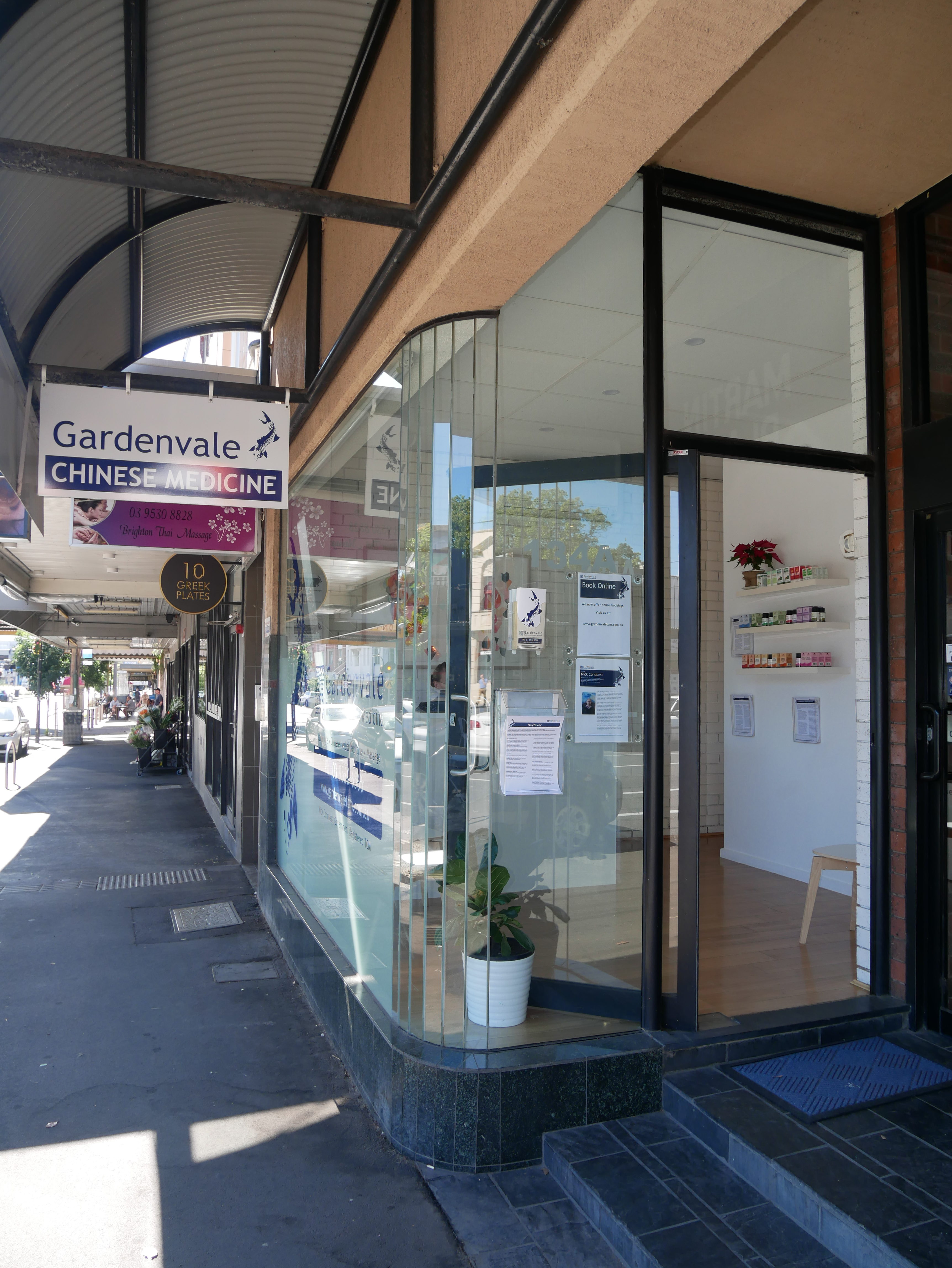 Gardenvale Chinese Medicine is an easy drive from Caulfield along Bambra and North Roads. You will find ample parking close by in Asling St and within Martin St Village.
For a location map click here
We love to support local businesses that promote healthy eating and living. If you are looking for a good organic grocery store in Caulfield head to Yum Organics.  All of their products are certified organic and they offer a home delivery service.
The Clinic in Martin St
You will find the clinic is fresh, comfortable and inviting. All of our practitioners are government registered and very experienced at what they do. At every appointment they will endeavour to listen and give the best advice they can in relation to your health concerns.
We Can Help With
a range of different health concerns. For more information please click here.
Services Offered
 Initial acupuncture consult and treatment
 Follow up acupuncture treatment
 Chinese herbal consult
Hi caps available for acupuncture appointments Click here for a full list of current pricing.
For any other questions or concerns you may have please get in touch here